I've taken into account ideas from @folletto and @stephdau in these latest set of mockups.
Post after pressing an website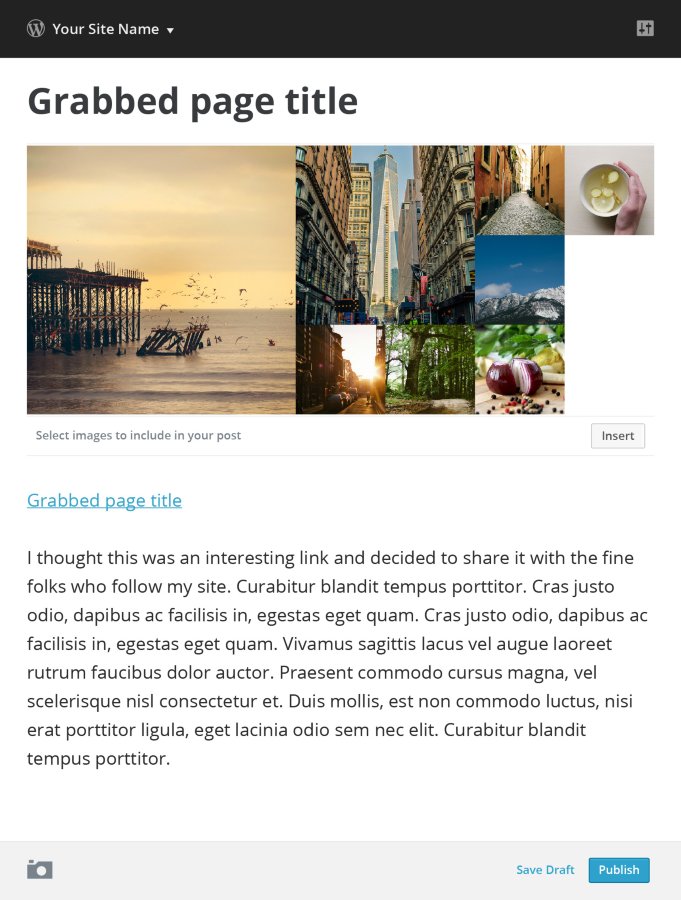 * The images are arranged and sized by priority using meta-data.
* The interface colors and buttons are pulled from WordPress defaults.
Post with images selected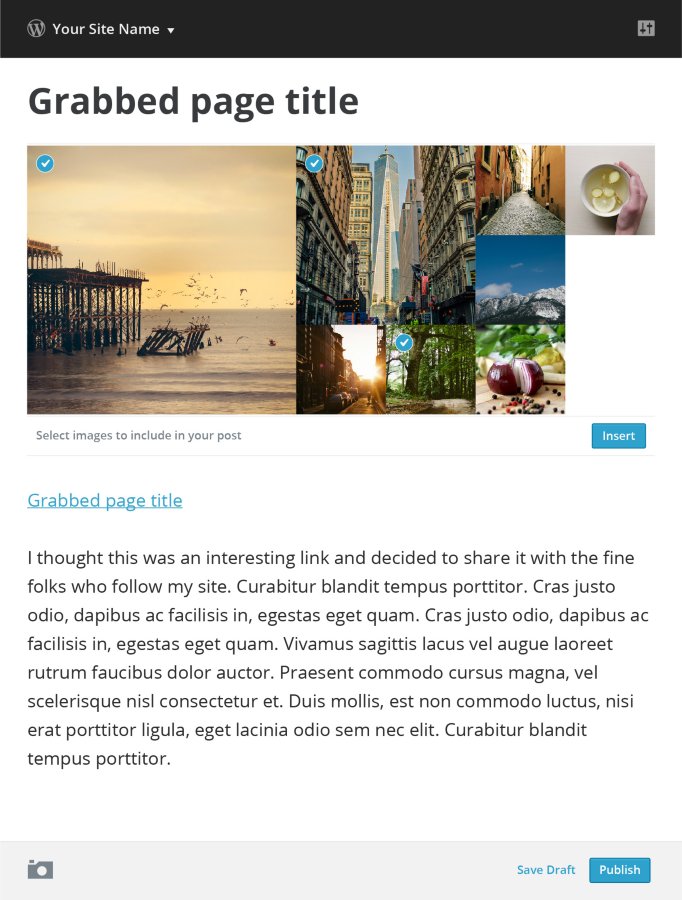 * After selecting images, they are inserted where the cursor was last or at the top.
Image dragging
If feasible, it would be nice to have drag and drop usage as well to add and move media around. I think it would be a nice fairly discoverable way to easily move images around on both desktop and mobile.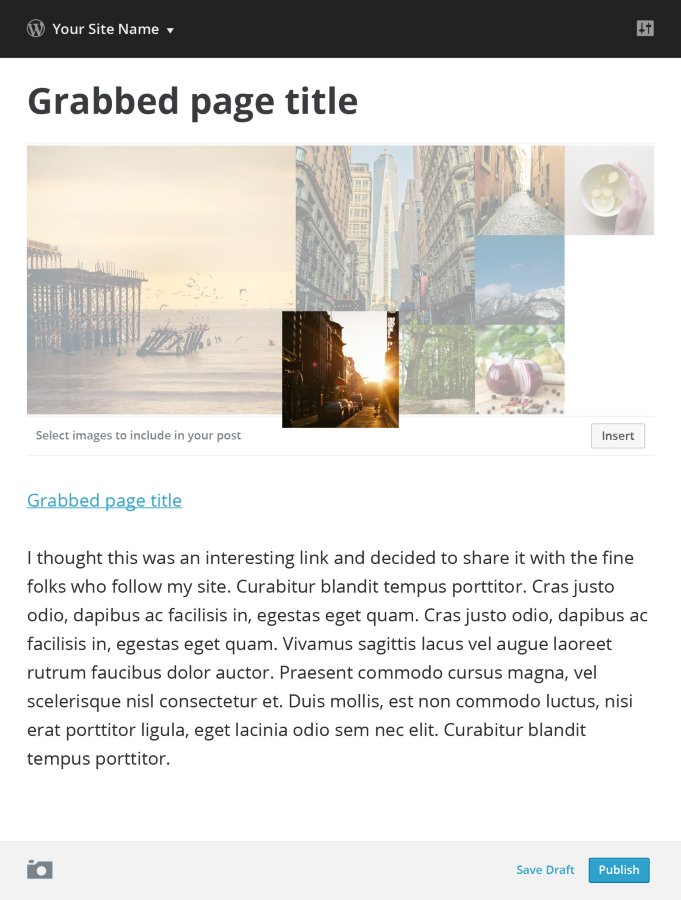 The paragraphs shift to show where the image will go.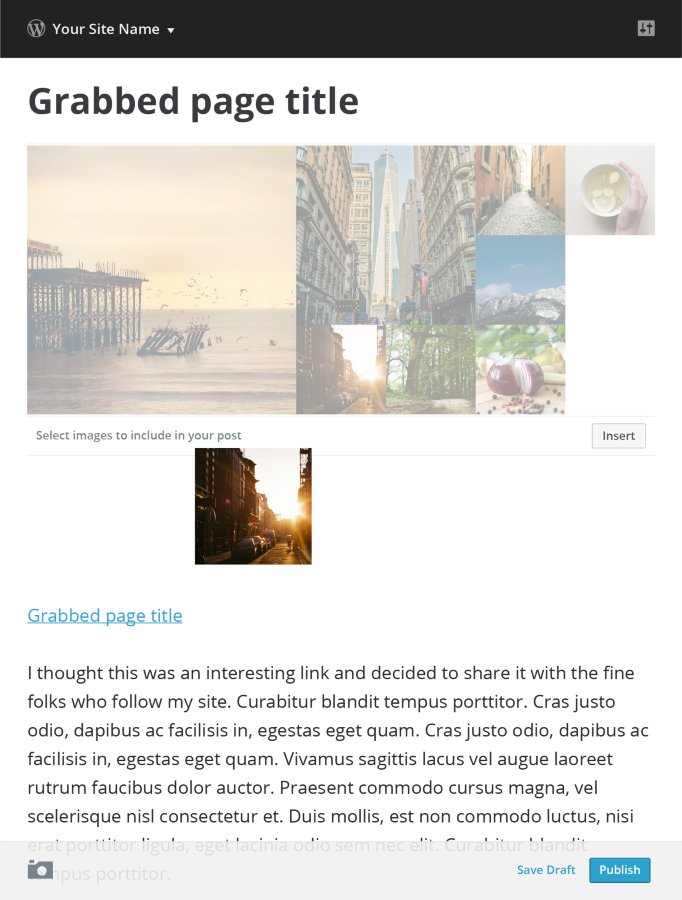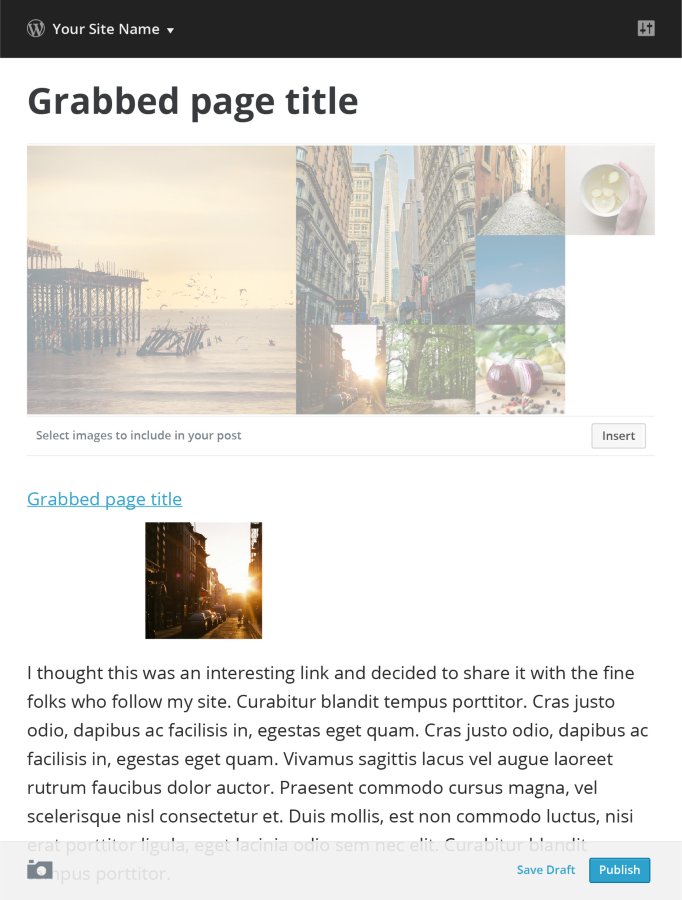 Image Added
On release (if dragged) or insert, the image is dropped in full-width.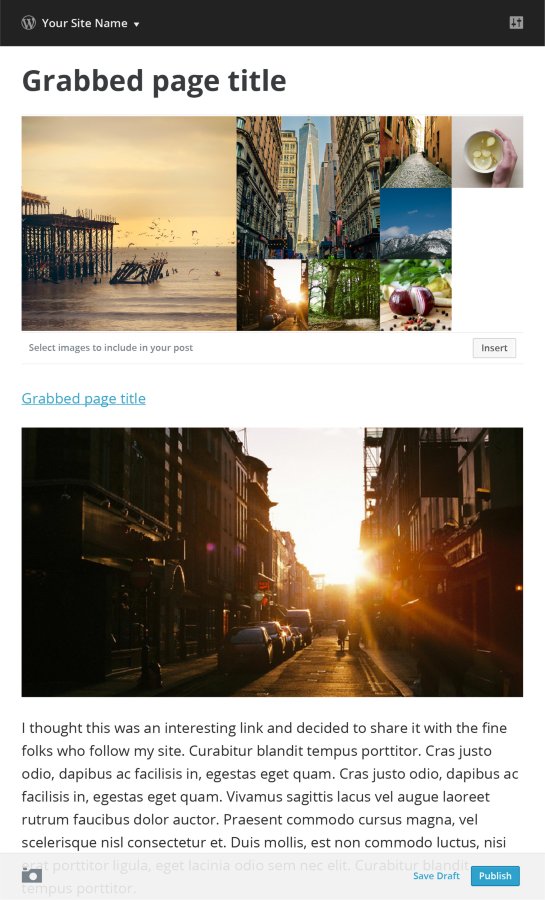 Empty post
An empty post to show the placeholders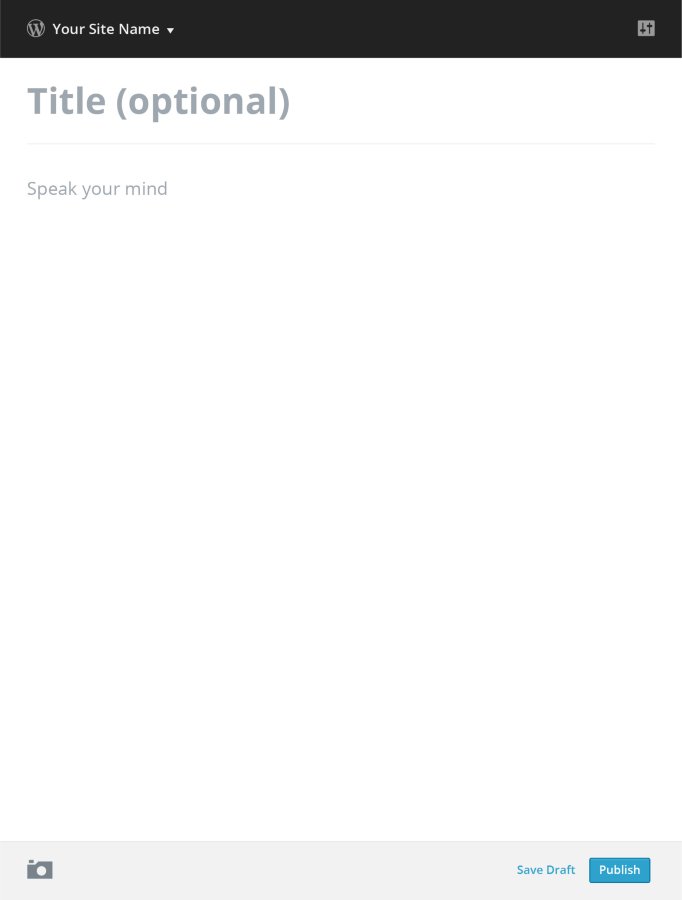 A pressed quote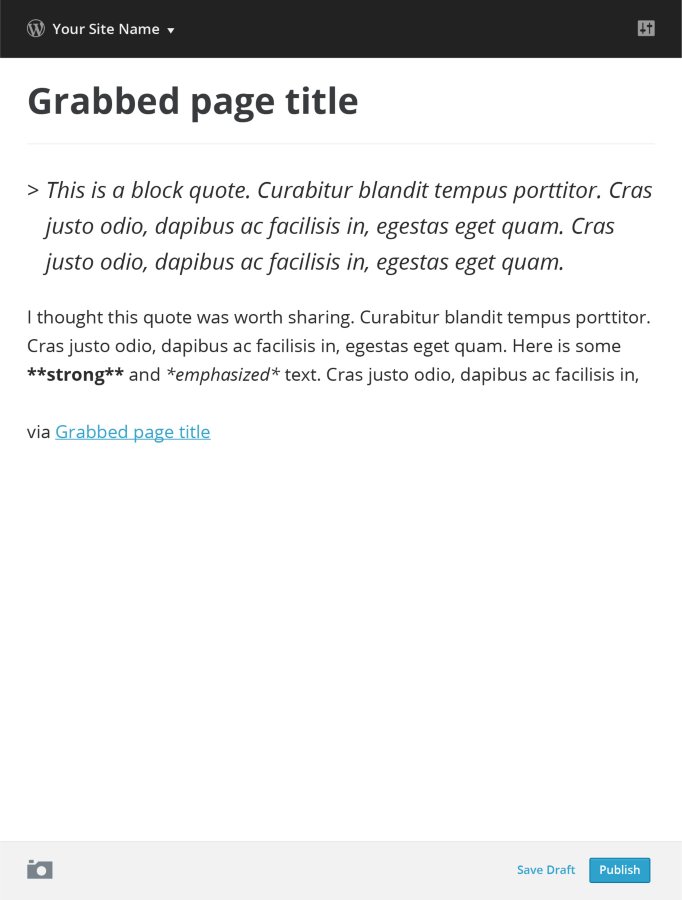 * This is still using markup.
* Strong and emphasis are shown.